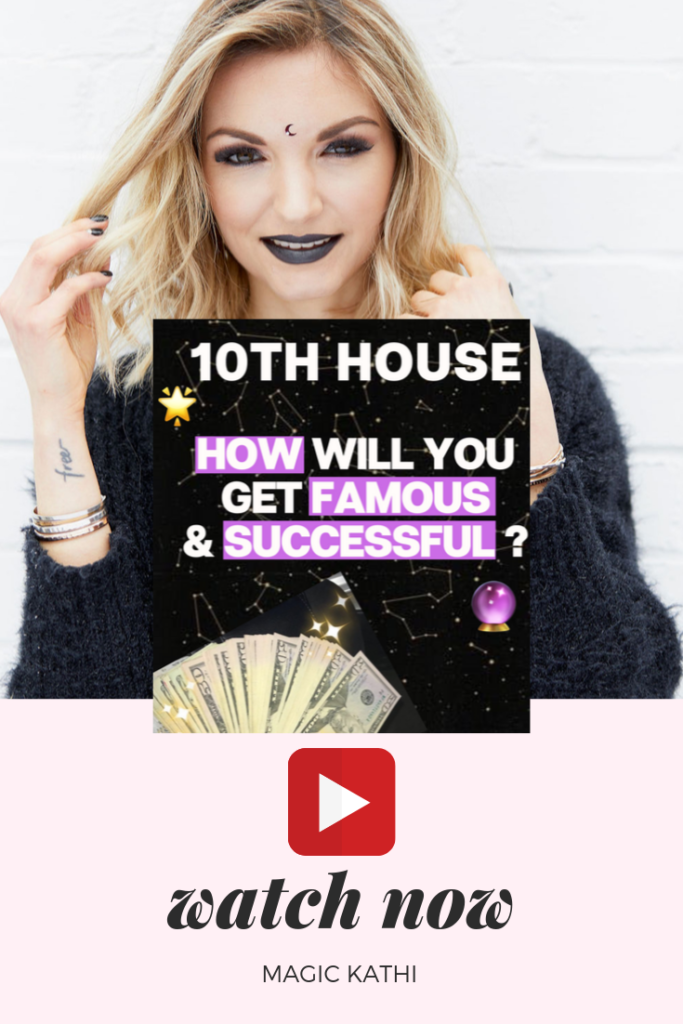 The Midheaven on the cusp of the 10th house in your birth chart represents your CAREER, SOCIAL STATUS, FAME & LEGACY. With this crucial point, you can figure out which career path your soul chose for this lifetime. Your natal chart reveals so many secrets of your life. If we understand how to read it, alignment will follow. This is especially helpful if you dream of building your own business. Do you feel stuck in your 9 to 5? Do you want to know what your midheaven suggests you to do instead?
Join me in this video to dive even deeper into your unique success strategy by understanding your midheaven placement!
✰ DIVE DEEPER INTO YOUR BIRTH CHART WITH ME: https://elopage.com/s/katharinahillen…
✰ FREE audio training to RAISE your ENERGY: https://abracadabrababy.lpages.co/mag…
♡ Work with me ♡
Find out what your unique PURPOSE is + fulfill the SOUL CONTRACT with the universe to live the life of your wildest dreams! Contact me at info@abracadabrababy.de or shoot me a DM on Instagram! (@magic_kathi_official)
🌟 Step in Your Magic!
xoxo
Kathi