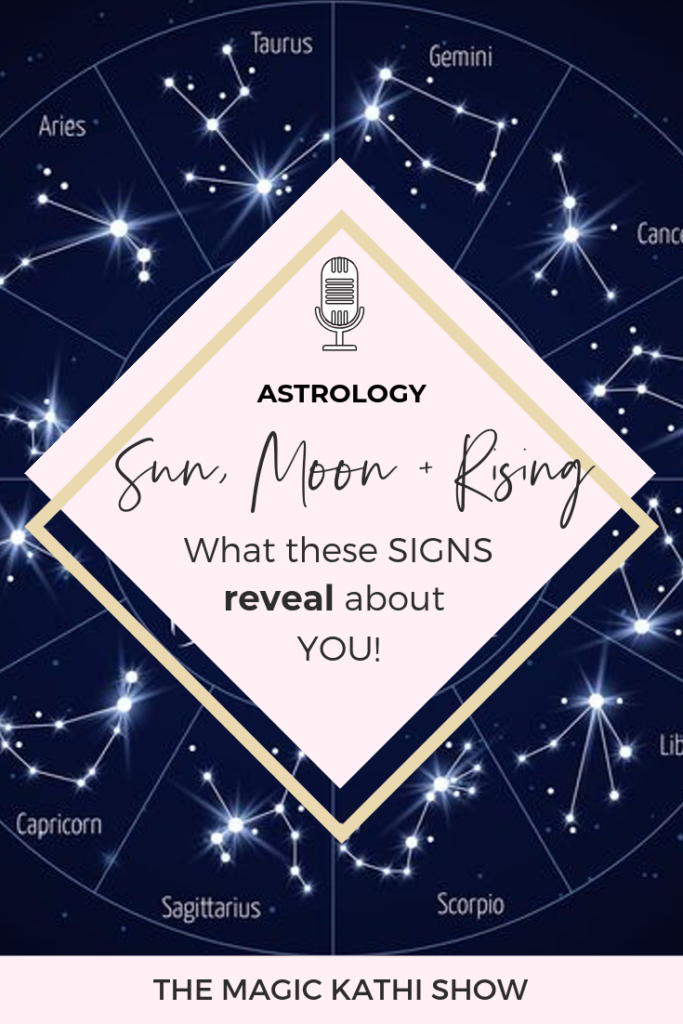 Your Birth Chart is literally the manual for your life. Every area of your life is covered in this cosmic blueprint. Even your personality is written in the stars. Everyone knows their astrological Sun Sign, but we are SO MUCH MORE!! Our personality is shaped by the totality of our birth chart – you here me saying this over and over again. Yet it is already SO helpful to understand the three main components that make up you as a person. These are the Sun, Moon and Rising Sign. Join me in this episode to find out how these signs actually influence you as a person and learn to also understand how OTHER PEOPLE work! #gamechanger
Step in YOUR MAGIC!
xoxo
Kathi
Learn more about your Birth Chart
🌟Do you feel called to dive DEEPER into your Birth Chart? –> this is for you! 🌟
Learn more about your cosmic blueprint, align with your purpose and live a more meaningful life. It is so soothing to understand what your soul chose. Step into your power!
Join the FREE 4-Day Magic Energy Makeover Experience: http://bit.ly/Magic-Energy-Makeover-Experience ♥
Connect with Kathi:
> BTS, DM me & more magic on IG here
> FB Lives, downloads from the universe & so much more here