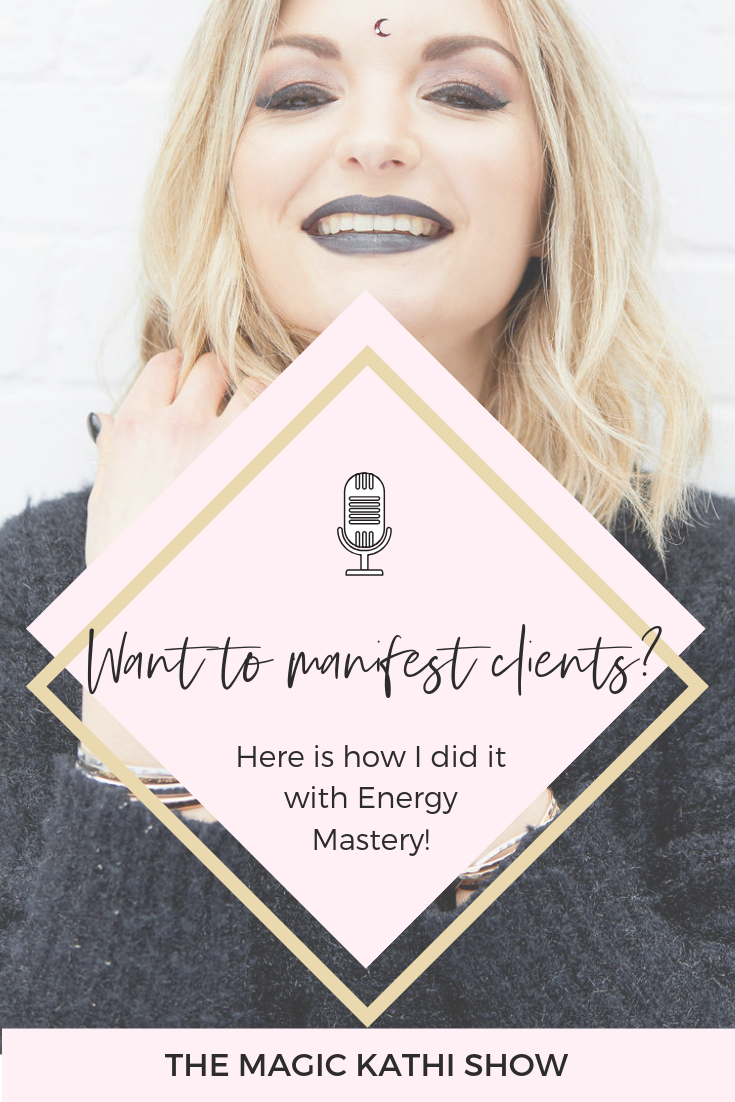 You hear me talk about Energy Mastery a lot on Instagram, Facebook and when I send you weekly love letters. But what does it actually mean to master your energy? How does it look like to prioritize your energy? In this episode I share a real life manifestation success, so you can get into the vibe and feel what's possible if you shift to a new frequency. Incredible things can happen – instantly! The universe doesn't know the concept of time, it only knows energy. So enjoy this episode and attract some MAGIC into your life.
If you want to tap into this kind of magic more frequently, I have good news for you. I've decided to open up 6 spots for 60 minute breakthrough sessions with me privately. That's basically the best way to get an idea of how 1:1 coaching looks like with me – but for a more accessible price 🙂
Shoot me a DM on IG for the deets <3
Connect with Kathi & learn more about Energy Mastery:
> BTS, DM me & more magic on IG here
> FB Lives, downloads from the universe & so much more here
> Get on the waitlist for The Life Changing Magic of Journaling here 
06 | A Different Manifestation approach, that will elevate you to the next level of success!