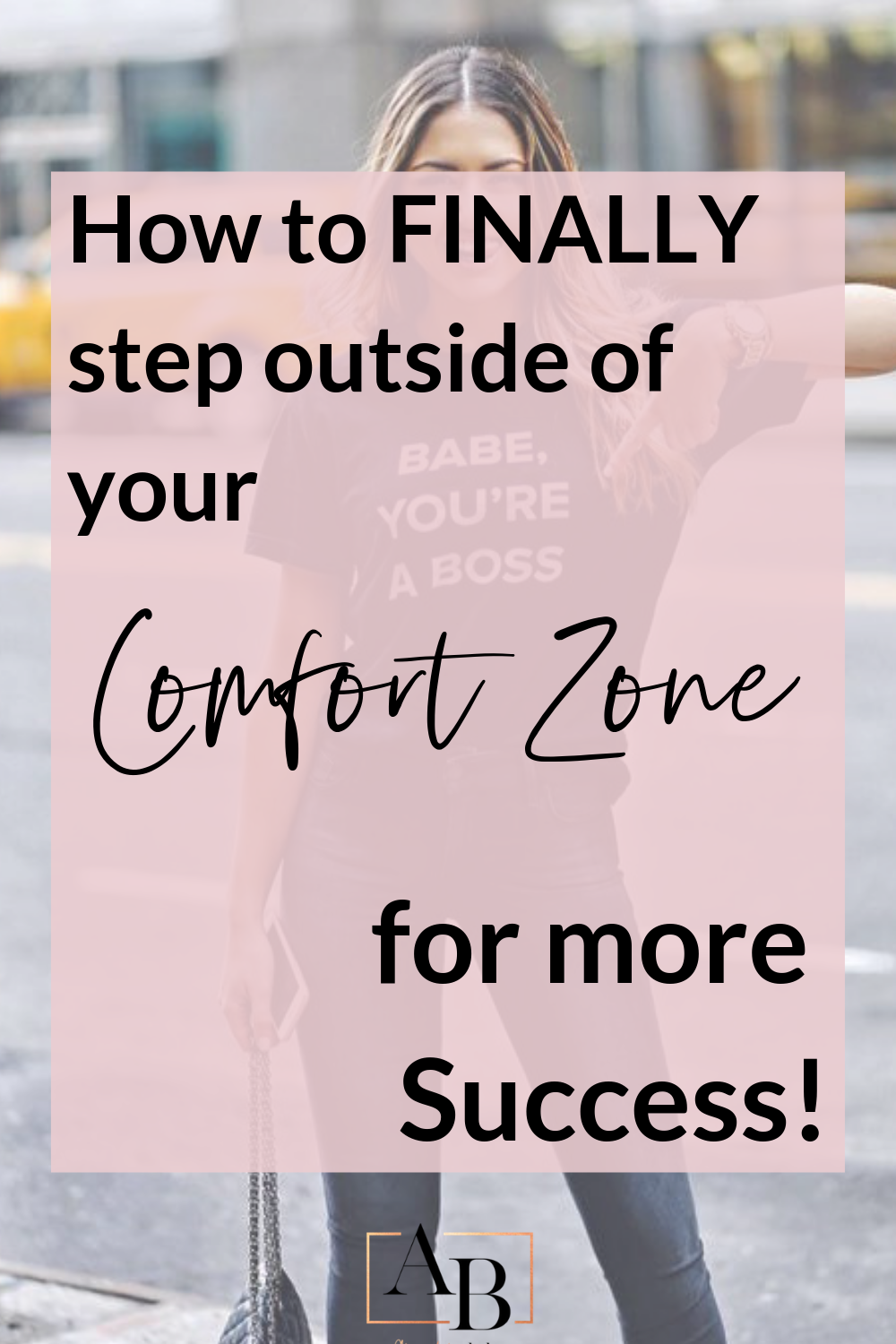 Wouldn't it be so easy to achieve all of our goals if they where not outside of our comfort zone? This cosy place, where everything feels safe and familiar is definitely our ego's favorite spot to be in. The only problem is, nothing really happens there. We won't real-life our dreams, we won't live our purpose and by the time we will feel miserable because we just don't grow as a human. So how can we break this cycle?
Step outside of Your Comfort Zone!
When fear and anxiety kicks in, you know that you are really close to stepping outside of your comfort zone. This is scary! This is huge! And unfortunately most people won't take the risk and prefer to feel safe and secure. The thing is, if you constantly act like that, it's no wonder you'll never achieve a high level of success.
Especially as female entrepreneurs and aspiring Girl Bosses, stepping outside of familiar territory is crucial to grow and evolve. I know exactly how hard it can be to take the leap. That's why I've created this video.
Enjoy my 3 favorite tips on leaving that comfort zone and please let me know the first thing you'll do in order to beat fear and live your best life!
Step in Your Magic.
xoxo
Kathi