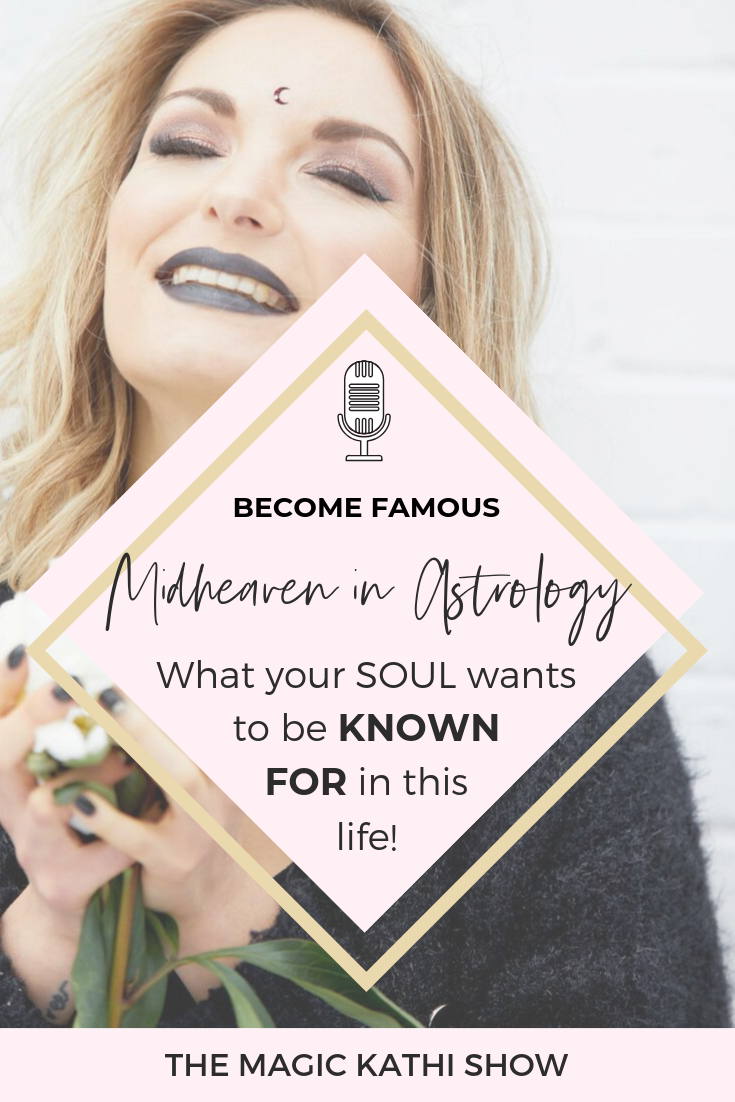 The midheaven is truly magical in Astrology. Your Natal Chart truly is the cosmic blueprint of your soul in this lifetime. Not only does it reveal your purpose, your love language, how you relate to others and you biggest struggles, but also how you can become FAMOUS and what your soul wants to be KNOWN FOR!!! How cool, huh?
In this episode I share exactly how you can find your "point of fame" in your birth chart and chat about my own midheaven placement – which is the perfect timing, as we enter LIBRA season very soon.
So let's tap into LIBRA energy. It healed me profoundly and my prayer is that it does the same for you!
Step in YOUR MAGIC!
xoxo
Kathi
WIN a FREE COACHING session with me: just give the podcast a 5 star review on iTunes + leave a little love note with it 🙂 I'll choose a winner at the end of September!
LAST CHANCE for enrollment: JOURNAL with the UNIVERSE – ASTROLOGY x JOURNALING https://abracadabrababy.de/astrology-x-journaling-journal-with-the-universe/
Read the matching IG post: https://www.instagram.com/p/B2bJqH9IWs1/
Join the FREE 4-Day Magic Energy Makeover Experience: http://bit.ly/Magic-Energy-Makeover-Experience ♥
Connect with Kathi:
> BTS, DM me & more magic on IG here
> FB Lives, downloads from the universe & so much more here