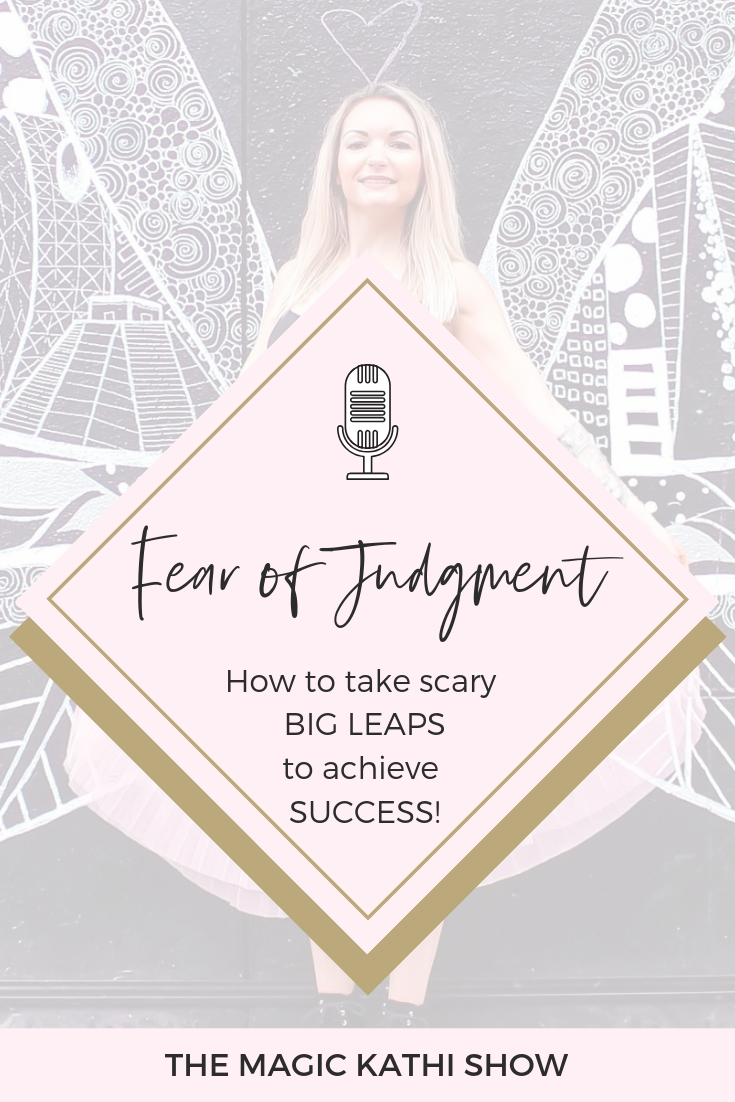 Fear of judgement is the trap of so many amazing women. It's what stops them from going after their dreams and living their best life…
Have you ever hold yourself back from changing because you felt the need to justify what you do?
Have you ever been scared to take big leaps because of what other people might think of you?
Then this first episode of The Magic Kathi Show is for you, babe! Starting this english podcast has been a calling from my soul, but I hesitated for the longest time. I was scared it wouldn't be perfect, scared people would judge me, but you know what? I'm SO glad I didn't listen to my fears + doubts, because on this Show, we are not available for BS like that.
Step into the world of Magic, Mindset, Energy Mastery and so much more. If you want a little more Magic & Success Vibes in your life, then I'm your girl. I'm so happy to take you by the hand and be with you while we create the life of our dreams. ✨
✨ SUBSCRIBE to The Magic Kathi Show
on iTunes
on Spotify
or on anchor
Connect with me:
☾ BTS, DM me & more magic on IG here
☾ FB Lives, downloads from the universe & so much more here
☾ Get on the waitlist for The Life Changing Magic of Journaling here 
xoxo
Kathi